The Inner Structure and Advantages of Cement Kiln:
Cement kiln, a kind of rotary kiln, is mainly used for calcining cement clinker and is the main equipment of the new dry type cement production line. This equipment is mainly composed of cylinder, supporting device, supporting device with catch wheel, transmission device, lubrication device, mobile kiln head and sealing device at the end of the kiln and it has the advantages of simple structure, reliable operation and easy control of the production process.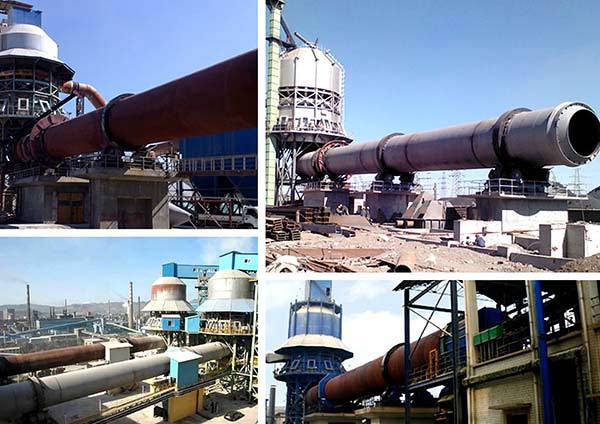 The Performance Characteristics of Cement Kiln:
This type of rotary kiln has advanced pre-heating system which accelerates the speed of the kiln and improves the output of unit volume. The sealing effect of this system is perfect and realizes the full utilization of the waste heat, and the dust elimination is simple, convenient and effective and really realizes high quality of the clinker and low consumption of heat.