The Inner Structure and Advantages of Lime Kiln:
Active lime kiln is a type of rotary kiln and it is the main equipment used for calcining active lime. This equipment is mainly composed of the cylinder, supporting device, supporting device with catch wheel, transmission device, lubrication device, mobile kiln head and sealing device at the end of the kiln. Active lime kiln has the advantages of simple structure, reliable operation and easy control of the production process.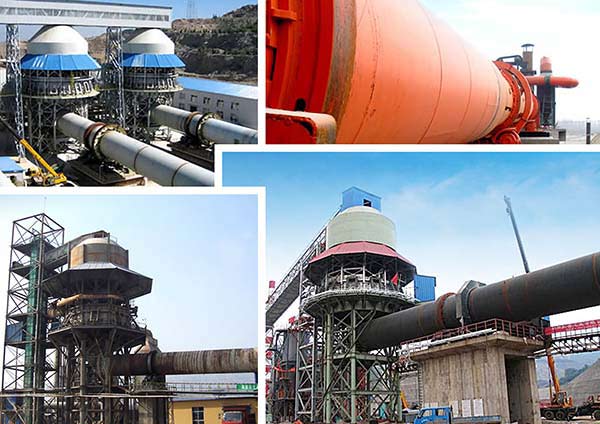 The Performance Characteristics of Lime Kiln:
Active lime kiln has advanced structure. The vertical pre-heat with low-pressure loss can effectively improve the pre-heating effect, and the in-kiln decomposition rate of the pre-heated limestone can reach 20-25% and the 10-15mm fine particle limestone materials can be directly used.