Spiral welded pipe mill
Introduction of the spiral weld pipe mill
Spiral weld pipe mill is used for spiral weld tube production, steel tubes of different diameters can be made with the same steel strip, same diameter from the steel strip with different widths. The forming part is the key equipment of the mill, spiral welded tube can be produced by single-side welding, double side welding or high frequency welding. The mill is composed of coil delivery car, uncoiler, 3-roll flattener, coil end welder, edge miller, main drive unit, spiral former, inner welder, outer welder,etc.
Comprehensive applications of the spiral welded pipe:
1. Transfer piping for high-intensity petroleum, natural gas with API standard.
2. Transfer piping for low-pressure fluid flow, city gas and drainage pipeline.
3. Pile driving tube for project.
4. Steel tube for industrial structure.
5. Other usages.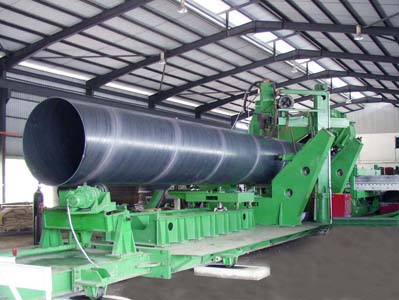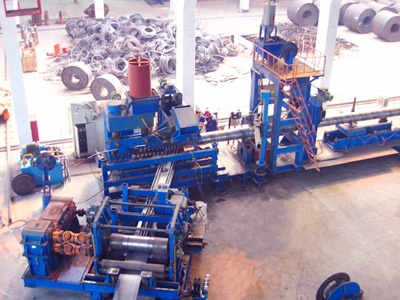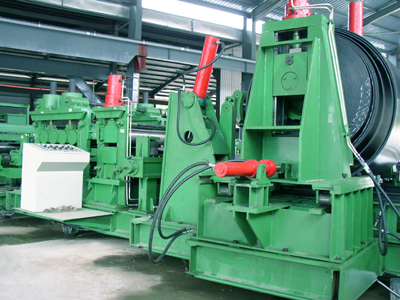 | | | | |
| --- | --- | --- | --- |
| Model | Welded pipe diameter (mm) | Welded pipe thickness (mm) | Strip width (mm) |
| WTM-LXG-1620 | Φ219-Φ1620 | 5-14 | 400-1560 |
| WTM-LXG-1820 | Φ508-Φ1820 | 8-20 | 1100-1600 |
| WTM-LXG-2020 | Φ508-Φ2020 | 8-20 | 1200-2000 |
| WTM-LXG-2400 | Φ508-Φ2400 | 8-20 | 1200-2000 |